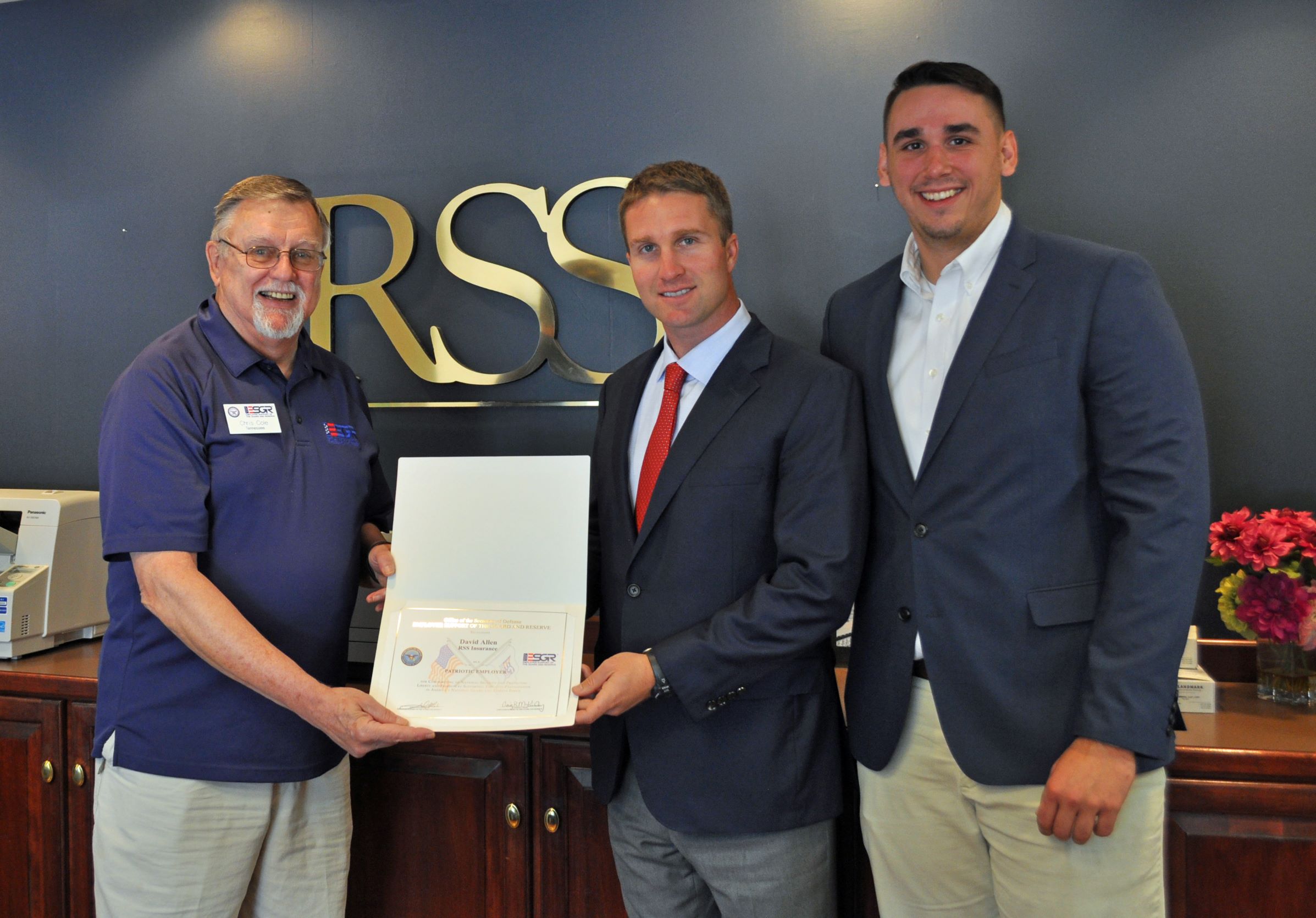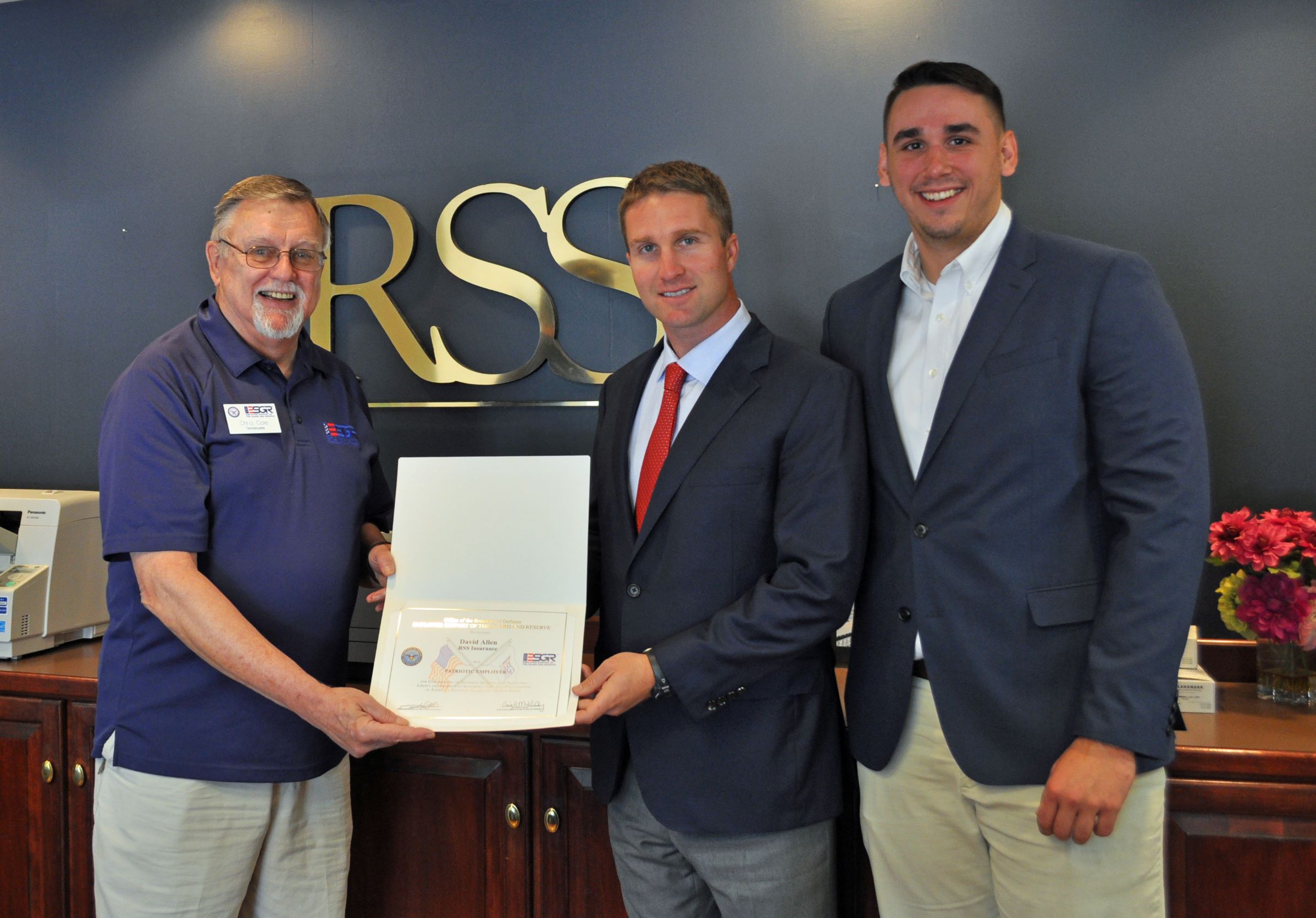 Pictured L-R, ESGR Rep Chris Cole, David Allen and Luke Dalton.
Mr. David Allen of RSS Insurance was recently presented with the Department of Defense Patriotic Employer Award. Specialist Luke Dalton, with the 194th Engineer Brigade, Tennessee Army National Guard took the opportunity to recognize Mr. Allen for his support as SPC Dalton prepares for deployment overseas.
SPC Dalton stated that "David Allen has been very supportive of me being absent from work due to the rising operational tempo at my unit.  He has specifically told me that I will have the same position when I return post deployment.  He is working on a game plan for books to read and courses for me to take overseas that will better equip me for my career upon returning."
During the presentation ERGR Representative Chris Cole took a moment to say how important it is to the Guard and Reserves to have such supportive employers.